Houston Mediators Professional Biographies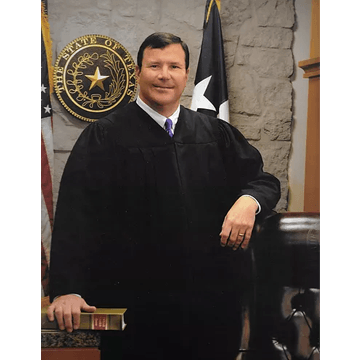 Judge John T. Wooldridge
Senior District Judge | Attorney | Mediator | Arbitrator
Judge Wooldridge is a Panelist with the American Arbitration Association (AAA), Judicial Workplace Arbitrations, Inc. (JWA) and has served as a Panelist with the International Chamber of Commerce (ICC).  He has been approved to provide ADR services in the U.S. District Courts, Southern District of Texas.  
     Judge Wooldridge has been inducted into the Texas Chapter of the National Academy of Distinguished Neutrals (NADN) and has been named by Houstonia Magazine as a 2017 Top Lawyer in ADR.  He is available for Mediations, Arbitrations, Special Judge, Mini Trials, as an Umpire, or other forms of ADR, statewide and nationally.
---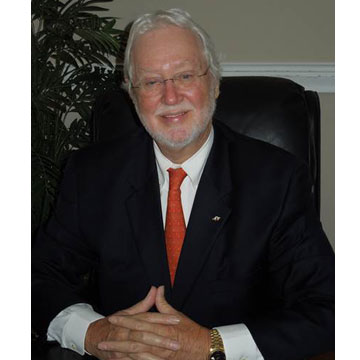 Eric G. Carter
Former Special Judge | Attorney | Mediator | Marine
Eric G. Carter is the founding principal of The Carter Law Firm. After honorably serving in the United States Marine Corps, he attended and graduated from Memphis State University in 1975, and graduated from South Texas College of Law in 1979. He was licensed to practice law in Texas in 1980.
Mr. Carter is an experienced trial and appellate lawyer who has been practicing for over 32 years. Most recently, he has counseled healthcare providers and organizations in a variety of healthcare legal matters and healthcare law topics. He has represented publicly traded corporations, franchised automobile dealerships, handled mergers and acquisitions of companies, prepared and finalized State and Federally chartered Bank formations, closely held corporations, partnerships, and estates. Throughout his career, Mr. Carter has successfully managed complicated litigation involving multiple parties and complex issues.
Mr. Carter is a certified Mediator and Arbitrator and is licensed to practice before the Texas State and District Courts; United States of America Supreme Court; United States of America Fifth Circuit Court of Appeals; United States of America Seventh Circuit Court of Appeals and the United States District Court for the Southern District of Texas. Through appointments, Mr. Carter has served as Special Judge in the Harris County Criminal Courts and as Receiver and Special Master in the State District Courts of Texas.

---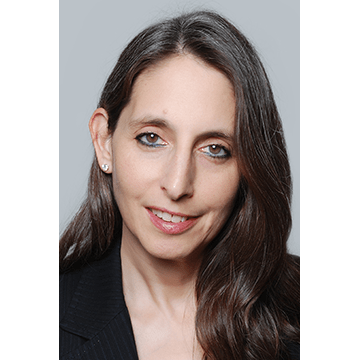 Sylvia Mayer
Attorney | Mediator | Arbitrator
Having served as neutral or counsel in hundreds of disputes, Sylvia Mayer with S. Mayer Law has nearly 30 years of legal experience in federal court, state court, bankruptcy court, and arbitration proceedings.  Since 2014, Sylvia has mediated and arbitrated over 400 disputes involving over $1 billion and a breadth of issues and industries, including commercial litigation, contract disputes, civil litigation, business separations, energy, employment, breach of fiduciary duty, healthcare, loan defaults, collections, insolvency and bankruptcy.
ADR Panel Affiliations and Credentials:
American Arbitration Association – Commercial Arbitration Panel, Consumer Arbitration Panel, Commercial Mediation Panel, and Employment Mediation Panel
International Institute for Conflict Prevention and Resolution (CPR) Panels of Distinguished Neutrals – General Commercial, Health Care and Life Sciences, and Municipal Bankruptcy Arbitrator and Mediator Panels
United States District Court, Southern District of Texas, Qualified Alternative Dispute Resolution Provider
Texas Department of Insurance – Arbitrator and Mediator Panels
Virginia Bureau of Insurance – Balanced Billing Arbitrator Panel
Washington Office of the Insurance Commissioner – Balanced Billing Arbitrator Panel
Texas Mediator Credentialing Association, Credentialed Advanced Mediator
Work History:
S. Mayer Law PLLC                               2014  – Present
Weil, Gotshal & Manges LLP             1993  – 2014
---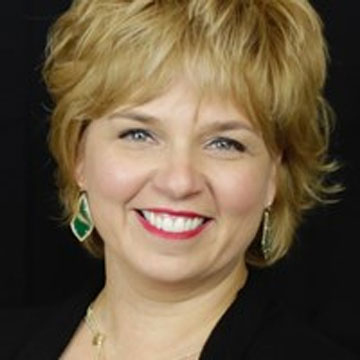 Heather McFarlane
Attorney | Mediator
Heather's passion as a litigator has always been the search for creative solutions to disputes. In 1998, Heather began her practice at a large law firm, where she represented businesses in their complex commercial litigation (including first-party insurance coverage, intellectual property, business torts, corporate dissolutions, and personal injury cases). During that time, she was able to try a number of cases to verdict.
In 2010, she opened her own boutique law firm, and became a professionally-trained mediator. She broadened her practice by representing individuals and companies. She has represented both plaintiffs and defendants, and understands how both sides of a case evaluate the value of their case. Since 2010, she has also mediated hundreds of civil disputes including personal injury, labor and employment, breach of contract, corporate dissolutions, real estate, professional liability, insurance coverage, construction, trade secret, premises liability, banking, and business torts. She now devotes her practice to mediation.
Heather arrives to each mediation prepared and focused. Using active listening and probing questions, Heather works to assess and master the facts and law of the case. Importantly, Heather also recognizes the importance of the individual people who are involved and how their personalities, emotions, and interests affect the ability to settle the dispute. Using this information, she then guides the parties and their attorneys through the conflict to try to reach resolution.
EDUCATION AND TRAINING
* 2019 – Harvard Law School's Program on Negotiation, "Advanced Mediator Training: Mediating Complex Disputes"
* 2010 – Manousso Mediation Training and ADR Services – Basic Mediation 40-hour Certificate
* 1998 – University of Texas School of Law, J.D. with honors
* Studied and/or taught over 100 hours of Continuing Legal Education in the field of Mediation
PROFESSIONAL ORGANIZATIONS
* Association of Attorney Mediators
* Credentialed Advanced Mediator – Texas Mediator Credentialing Association
* American Bar Association, ADR Section Member
* Houston Bar Association, ADR Section Member

---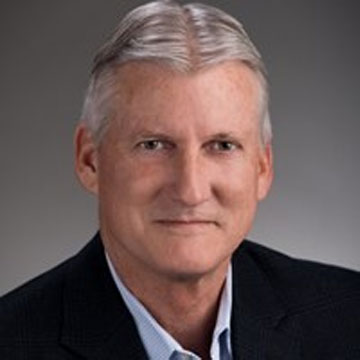 Marc A. Tice
Attorney | Mediator | Arbitrator
Marc is a seasoned business leader and professionally trained mediator whose passion and skill is identifying the core elements in a negotiation or dispute and successfully facilitating mutually satisfying agreements.
For over 30 years he has held senior positions at organizations including Valero Energy, Shell Oil Company and Siemens, Inc. In those roles, Marc's primary focus has been identifying client needs and structuring innovative solutions to meet them. He has deep experience negotiating and drafting a range of short and long-term agreements, including MSA, MOU, RFQ, NDA, sales and service contracts. Marc has established and managed effective engineering, project and commercial teams both in the US and internationally.
EDUCATION AND TRAINING
• Basic Mediation Certificate, 40 hours – Manousso Mediation Training and ADR Services
• Arbitration Certificate, 9 hours – Manousso Mediation Training and ADR Services
• Advanced: Family-Divorce-Child Custody Mediation Certificate, 30 hours – Manousso Mediation Training and ADR Services
• Consultative Selling – Siemens, Inc.
• Opportunity Confirmation Program – Shell Oil Company
• Diagnostic Business Development, Trainer – Prime Resource Group
• Win/Win Negotiation – Valero Energy Corporation
• The University of Texas at Austin – Petroleum Land Management Studies
PROFESSIONAL ORGANIZATIONS
• Association for Conflict Resolution – Houston Chapter
• Texas Association of Mediators
---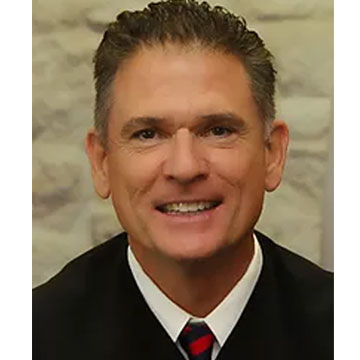 Judge John Donovan
Retired Judge | Certified Mediator
Retired Appellate & District Court Judge
Certified Mediator, AA White Dispute Resolution Center
Certified Mediator, Attorney-Mediators Institute, Inc.
Board certified personal injury trial law, Texas Board of Legal Specialization
College of the State Bar of Texas, 25 year Fellow Member
---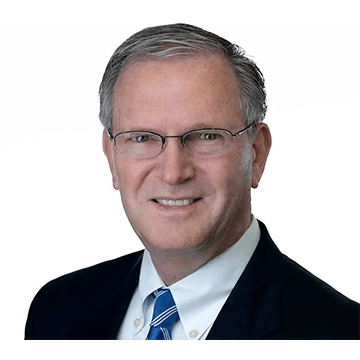 Judge Scott Link
State Civil District Judge | Mediator | Arbitrator
Scott Link is a former State Civil District Judge and is board certified in Civil Trial Law and Personal Injury Trial Law by the Texas Board of Legal Specialization. He has been involved as a judge or litigant in over 450 jury trials.
Since leaving the bench in 2003, Scott has successfully mediated hundreds of cases in the areas of complex multiparty commercial disputes, oil and gas, banking, medical malpractice, legal malpractice, personal injury, patents, and labor and employment.
Experience matters. Judge Link is "AV" Pre Imminent Rating by Martindale Hubbel. This means that Judge Link's Peers (other Attorneys) have evaluated him with the highest possible rating with his legal knowledge and ethical conduct. Only a small percentage of lawyers receive the "AV" rating.
Scott had a distinguished career as a State District Judge for 11 years and was named The Texas Civil Trial and Appellate Specialist "Trial Judge of the Year" in 1997. As a judge, Scott was head of the mass torts committee for five years, and Master Asbestos Judge for seven years.​​​
Scott has written and lectured in the area of mediations, jury selection, opening statements, examination of witnesses, closing argument, mass torts, attorney's fees, legal malpractice, breach of fiduciary duty, and the role of the guardian ad litem.
---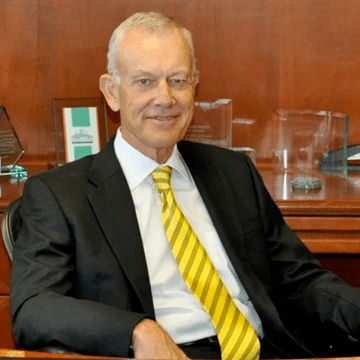 Steve A. Bavousett
Mediator
I am a former litigator who currently only provides mediation services to family law attorneys.   I have provided mediation services to family law attorneys for over 25 years.   While I have closed my law office, I am still available to assist attorneys and their clients in resolving challenging conflicts with everything from parent-child issues to complex property issues.
​Whether your mediation is in person at one of the attorney's offices or at the Texas Justice Center, or, if you prefer, via Zoom teleconferencing, I can effectively bring your case to satisfactory conclusion that benefits all involved.
---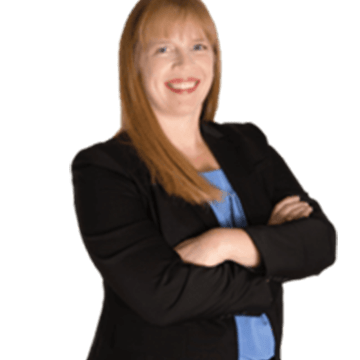 Lauren Durso
Mediator
Lauren F. Durso is Board Certified in Family Law by the Texas Board of Legal Specialization. She was named a Super Lawyer in Family Law by Texas Monthly Magazine in 2014 and 2015. Prior to that, Lauren was named as a Rising Star in Family Law by Texas Monthly Magazine in 2005 and from 2007-2014.
In 1998, Lauren earned her Bachelor of Arts in History and English from Texas A&M University in College Station, Texas. After returning to Houston, Lauren received her Doctor of Jurisprudence from the University of Houston Law Center. After working full-time and attending law school full-time, she was admitted to the State Bar of Texas in 2002. She worked as an associate attorney for the family law firms of Short Jenkins Kamin from 2002-2008 and then for Short Carter Morris from 2008-2017. She has co-authored multiple continuing legal education articles for the State Bar of Texas. Lauren is also a member of the Gulf Coast Family Law Specialists, Texas Academy of Family Law Specialists, the Family Law Section of the State Bar of Texas, and the Family Law Section of the Houston Bar Association.
Although she is a strong advocate for her client, Lauren believes in the benefits of alternative dispute resolution methods. She has completed her mediation training through the A.A. White Dispute Resolution Center and has successfully mediated hundreds of cases. Lauren has also completed the American Academy of Matrimonial Lawyers Arbitration training. She is also trained in Collaborative Law and has successfully completed many cases through the Collaborative process.
Lauren and her husband have 3 beautiful children and are proud residents of Friendswood, Texas.
---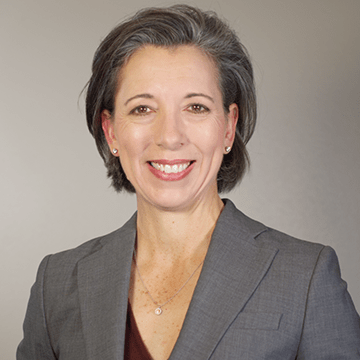 Felicia Harris Hoss
Attorney | Mediator | Arbitrator
For more than 20 years, as a litigator, mediator and arbitrator, Felicia has been assisting parties in complex legal and business disputes helping them find resolution both inside and outside of the courtroom.
After clerking for Chief Justice John Cayce at the Second Court of Appeals, Felicia started her law firm career in a Houston litigation boutique, and later was a litigation partner in national and regional law firms. She has tried cases in state and federal court, as well as in arbitration. She has advised individuals and companies (privately-held and publicly-traded) in simple to complicated multi-party business disputes in a range of industries including energy, energy services, healthcare, and technology on a spectrum of claims including contract disputes, negligence, personal injury and wrongful death claims, business formation and dissolution, trade secrets, employment agreements, business torts, corporate governance and fiduciary duties, federal and state employment laws, nursing home operations, product liability, the UCC, and warranty claims among others. Felicia has also been recognized by her peers for inclusion among The Best Lawyers® in America in commercial litigation (2021-2022).
As a full-time neutral, Felicia mediates and arbitrates civil and commercial disputes through in-person and online (via Zoom) proceedings.
ADR PANEL AFFILIATIONS:
American Arbitration Association National Registry of Arbitrators, Commercial, Energy & Consumer Panelist
United States District Court, Southern District of Texas, Alternative Dispute Resolution Provider
Texas Comptroller Registry of Arbitrators, Property Tax Appraisal Review Arbitrator
Harris County Dispute Resolution Center, Board Member and Volunteer Mediator & Arbitrator (Recipient, 2021 Award for Outstanding Contribution to the HBA DRC)
Early Dispute Resolution Institute, Mediator
CREDENTIALS & PROFESSIONAL ASSOCIATIONS:
Credentialed Mediator – Texas Mediator Credentialing Association
American Bar Association – ADR Section Member and Chair of Mediation Day 2022
Texas Bar Association – ADR Section Member
Houston Bar Association – ADR Section Member
Brazoria County Bar Association – ADR Section Practice Area
Texas Bar Foundation – Fellow
Texas Bar College – Member
NEUTRALS TRAINING:
Basic Mediation Certificate (2014 – 40 hours) – Manousso Mediation Training and ADR Services
Arbitration Training (2022, American Arbitration Association)
Health Care Arbitration Training (2021, American Health Law Association)
ARB Appeal Arbitrator Training (2021, Texas Comptroller of Public Accounts)
Early Dispute Resolution Neutrals Training (2021, EDR Institute)
Implicit Bias Training (2021, Houston Bar Association)
EDUCATION:
J.D., South Texas College of Law, summa cum laude (1st in Class), 1997
B.A., Texas A&M University, cum laude, 1992